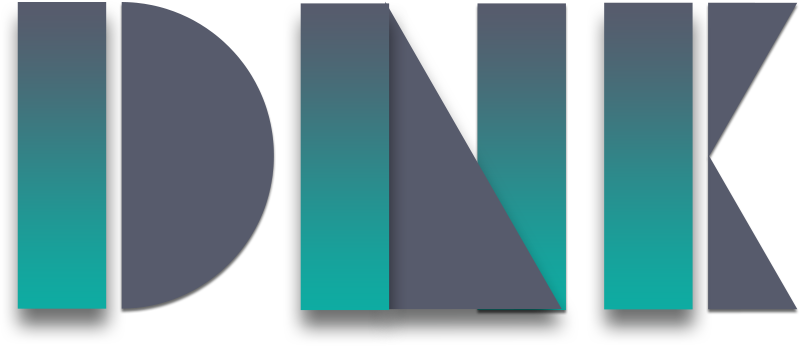 Lead Product Designer.

Val Mercenaro
Co-founder.

Hannah Dixon
Front End Developer.

Val Mercenaro
UX Designer.

Val Mercenaro

DESIGN SPRINT

DESIGN THINKING

UI DESIGN

UX DESIGN

SKETCH & PROTOTYPE

WEB DESIGN

FRONT-END CODING

MOBILE UI DEVELOPMENT

CONTENT DESIGN

INFORMATION ARCHITECTURE

ADVERTISING GRAPHICS
.Project Info
A natural progression from service-based digital product to product-based.
The vision for DNK was to create a digital hub that location independent business owners and students could use as digital skills toolbox (kit), with everything they could possibly need to "Fund Their Way" to a digital nomad lifestyle. Today, it is number one hub for students from over 75 countries and a thriving community dedicated to supporting one another.
.My role
Co-founder of DNK, Lead UX Designer (untill February 18), and Developer
During the period in which I held that position, I participated in the exponential success of our kits up to thousands of downloads (in a very short period of time).
I have designed, copywrited and developed the original platform, the LMS, affiliate platform, all user interfaces for mobile, resources and graphical concept.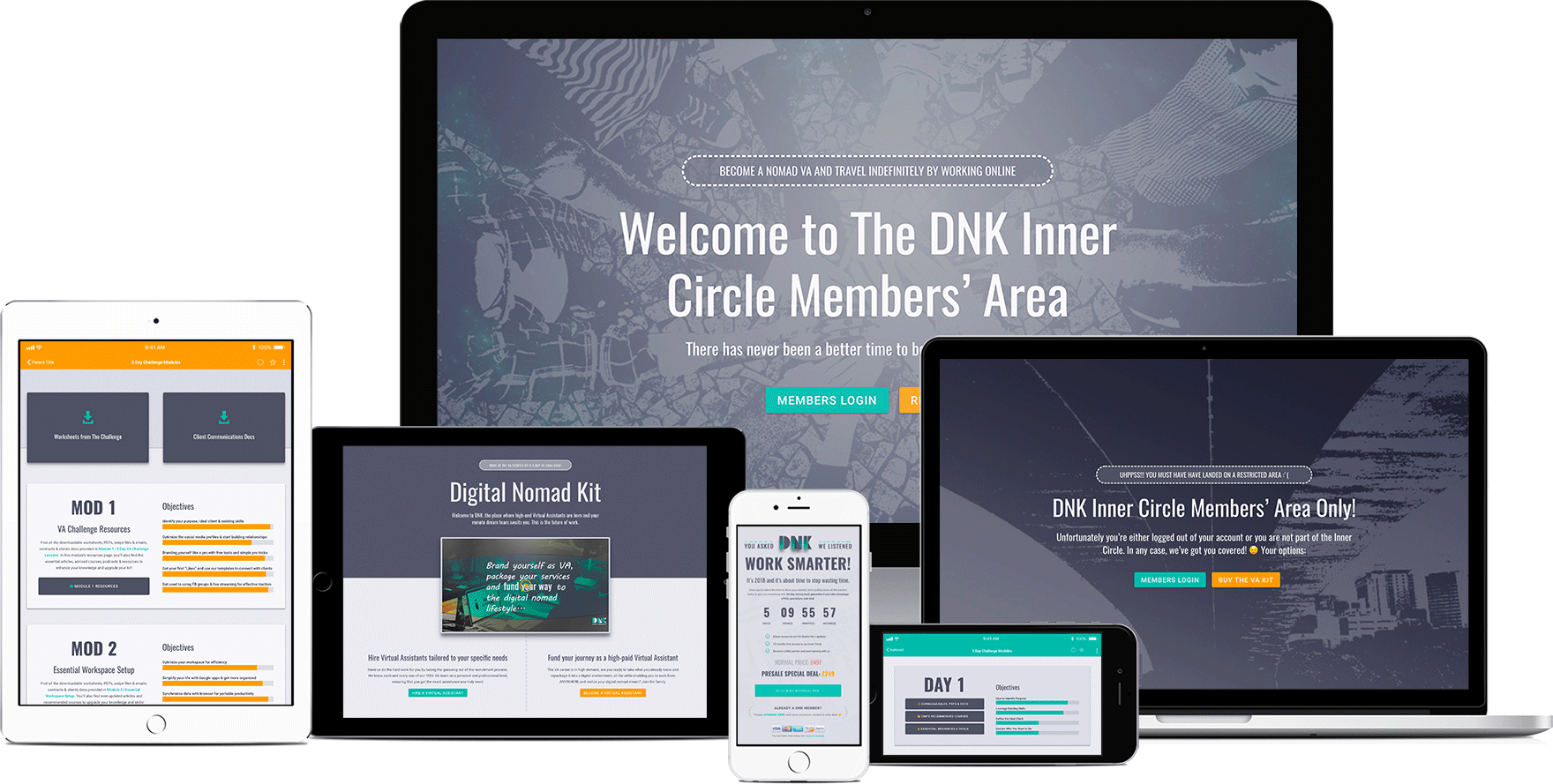 Main Challenges
UX & business' goals related issues
High bounce rate and low CR
DNK message resonated with its audience from launch day 1 and saw rapid growth mostly thanks to social media referrals.
We didn't have a logo nor a decent site, yet our community was growing fast.
Our intent with the site design was to refine and improve both the quality of the user experience, decrease the high bounce rate and, consequently, raise the conversion rate on our website services.
.How I Solved It
I wrote a copy/content that was laser-focused on the pain point of the user and by optimizing the site loading time to 1.2s (fully loaded time).
UI improvements were implemented, suggested by meticulous A/B tests which ran periodically with surprising results (not always positive of course but we did get to know our audience very well and grow with them).
Understanding the Digital Nomad culture
The Digital Nomads' culture and language were​ absolutely unknown to me, as a matter of fact, Hannah (co-founder) was the "Nomad" and I was the "Digital" of the Digital Nomad Kit :). But I was aspiring to become a Digital Nomad so it was no difficult challenge for me to research as much info as necessary about our users.
.How I Solved It
I conducted in-depth market & competitor research together with periodical polls within our 3 different FB groups. Our community is incredibly responsive and collaborative so it was an easy step to implement. Also, this research turned up to be extremely useful for the SEO I did at a later stage
A lot of services provided, two different types of users, two different authors
Another interesting challenge I had was to design a platform that conveyed 2 different people's services, for 2 very different types of buyer personas. Simultaneously and clearly (naturally).
.How I Solved It
I made good use of colors at first. Colors helped us to guide the user to the desired action/outcome, throughout the buying cycle, creating a clearer & flawless, goal-driven user flow.
Hannah's area was prevalently with green CTAs, while my services' area had yellow CTAs.
Simplify and take in consideration usability
As you may imagine, relying on colors to convey our message brought in other issues related to usability.
The services offered were just too many also, and those which were actually requested by our specific niche were only a few, and mostly related to VA training.
.How I Solved It
Eventually, we radically simplified our users' lives by moving from service based, to product based offers.
We packaged the main content related to their training and provided them with all the tools & resources they needed to accomplish the same goals in less time and cheaper – above all, in complete autonomy. That's when the different "Kits" came about, together with the 5 Day VA Challenge.
Mobile Platforms
Our signature kits' interfaces and UI elements
.5 Day VA Kit'
It was probably one of the most acclaimed challenges on Facebook during 2017. Still today it is considered as the fastest way to start working on the web as a virtual assistant or web administrator.
It was born as a Facebook group challenge, at the end of which we were offering participants the opportunity to bring the work done within the week to a much more professional level, but this time it was a paid offer.
This kind of FB challenge is a marketing tactic called "Lead Magnet" through which you gain the trust of the users so much to be able to "accompany" them within the sales cycle without any gimmick, or better, without the need to use old methods of sales that are invasive and frustrating for the user, often unsuccessful.
Later we added it as a bonus in the VA Starter Kit so we could provide the main starting point for students who could not follow it live.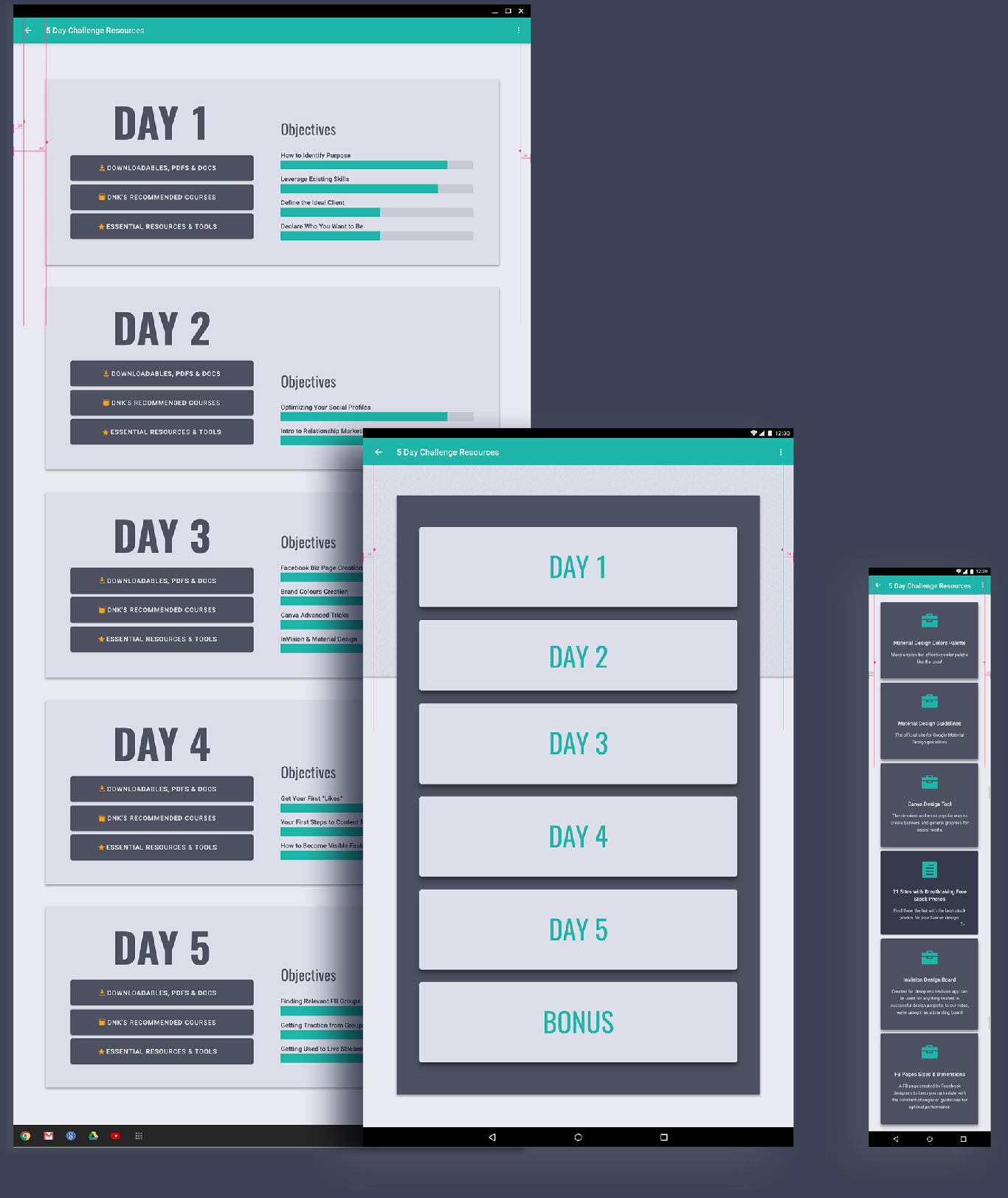 .VA Starter Kit
The VA Starter Kit is our signature course for beginners the online space. We teach our students the stuff that will set them up with strong foundations for long-term success, whether they just want to work from home or want to travel the world.
It's essentially the main kit that we provide to get started as a Virtual Assistant.
It was born of the need to have virtual assistants at our side who were able to carry out the administrative work for our customers as efficiently as possible.
The success of the Kit I think is due to the simple, no-nonsense methodology, free from information that is not directly applicable to the working environment.
In practice, we created it as if we were simply instructing our own virtual assistants to daily work.
.Material Design…with a twist!
I use Design Systems, a lot. Material Design is probably the one that I leverage on the most, despite being an iOS user.
But with MD, the elements acquire realistic shadows by being hierarchically structured on top of each other, giving depth and three-dimensionality to the surfaces of the interfaces.
Essentially that is what improves UX as it allows the user to focus on the important elements of the UI, like the CTAs or the navigation.
.Typography
Roboto is always a good choice for UX…
…but as a creative, it's quite hard to resist the pleasure and satisfaction of Font Pairing!
So my solution is often to use Roboto as base font and then pair it with matching typefaces (usually applied on titles & headings).
In this case, I have used Oswald typeface because of the fun and "cartoony" vibe of the original graphics.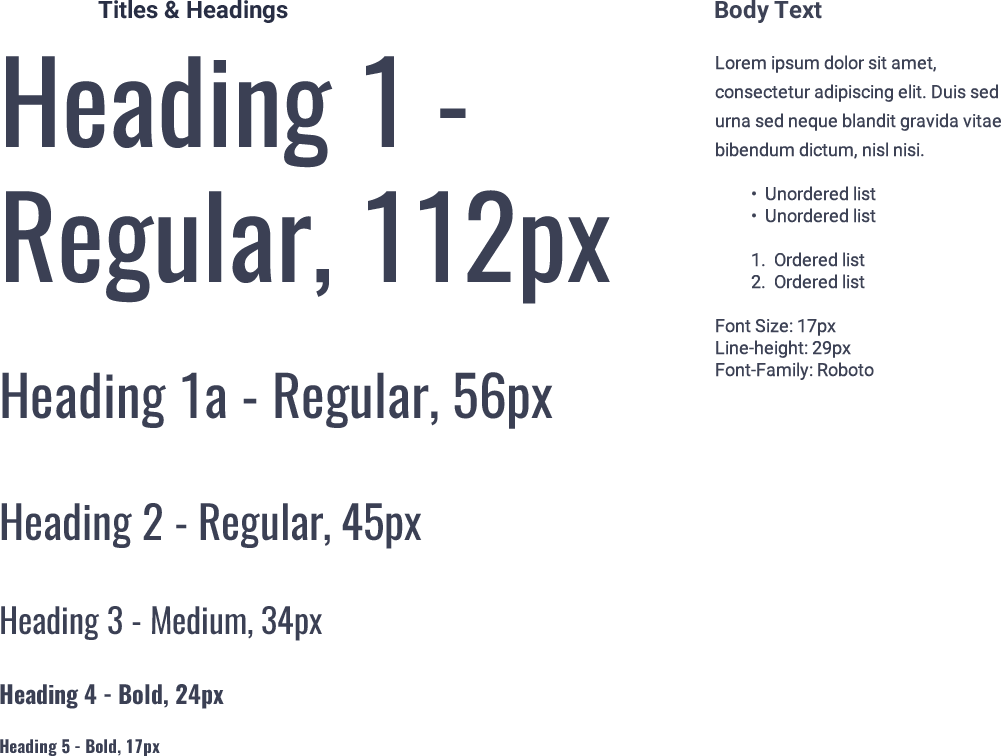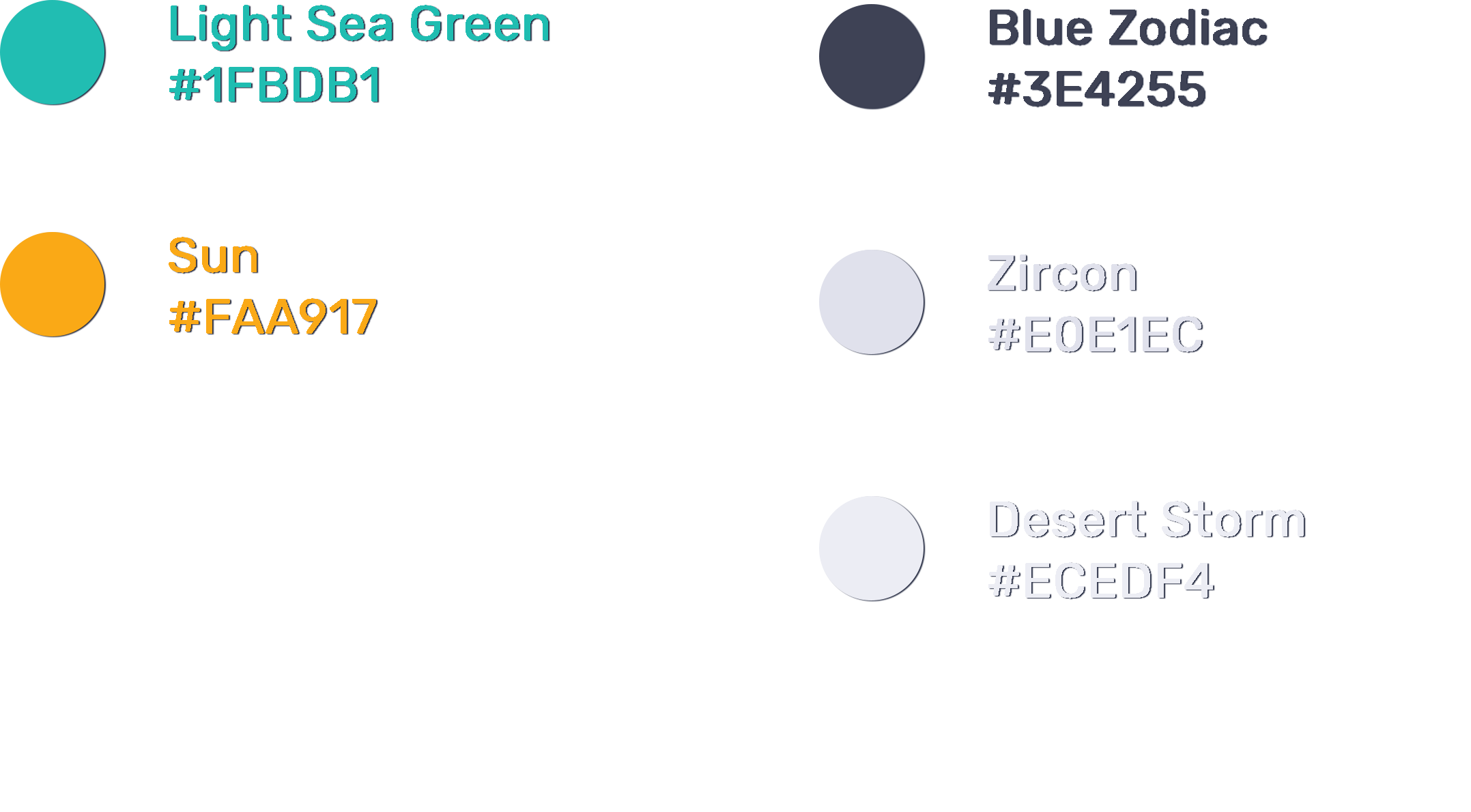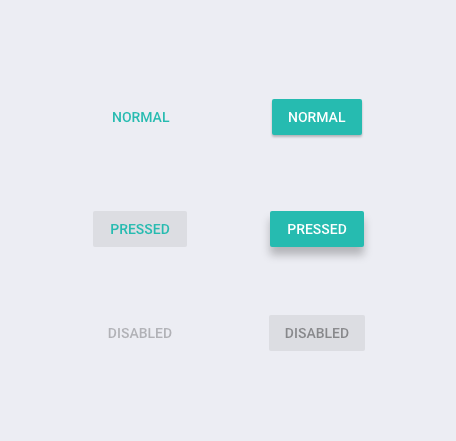 MATERIAL DESIGN BUTTONS DYNAMIC, LIGHT BG
MATERIAL DESIGN TEXT FIELDS DYNAMIC, LIGHT BG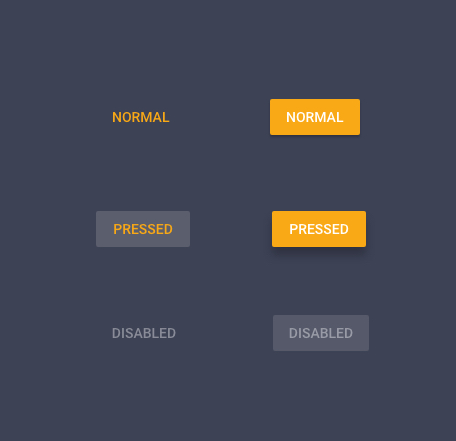 MATERIAL DESIGN BUTTONS DYNAMIC, DARK BG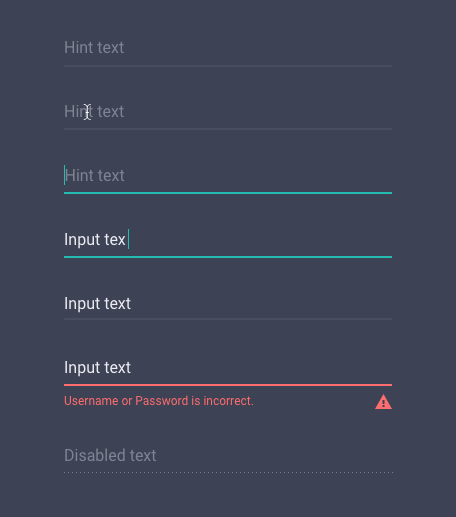 MATERIAL DESIGN TEXT FIELDS DYNAMIC, DARK BG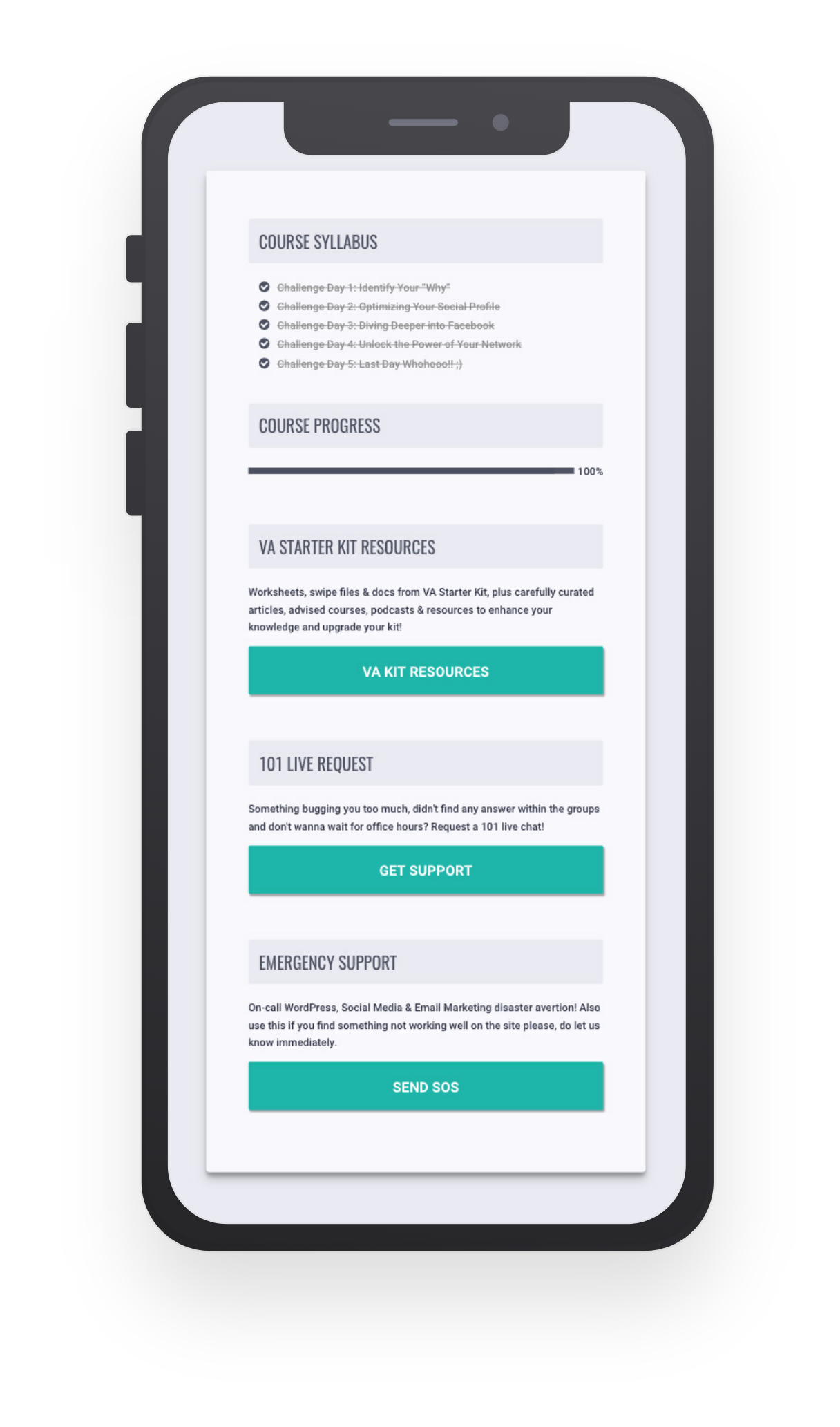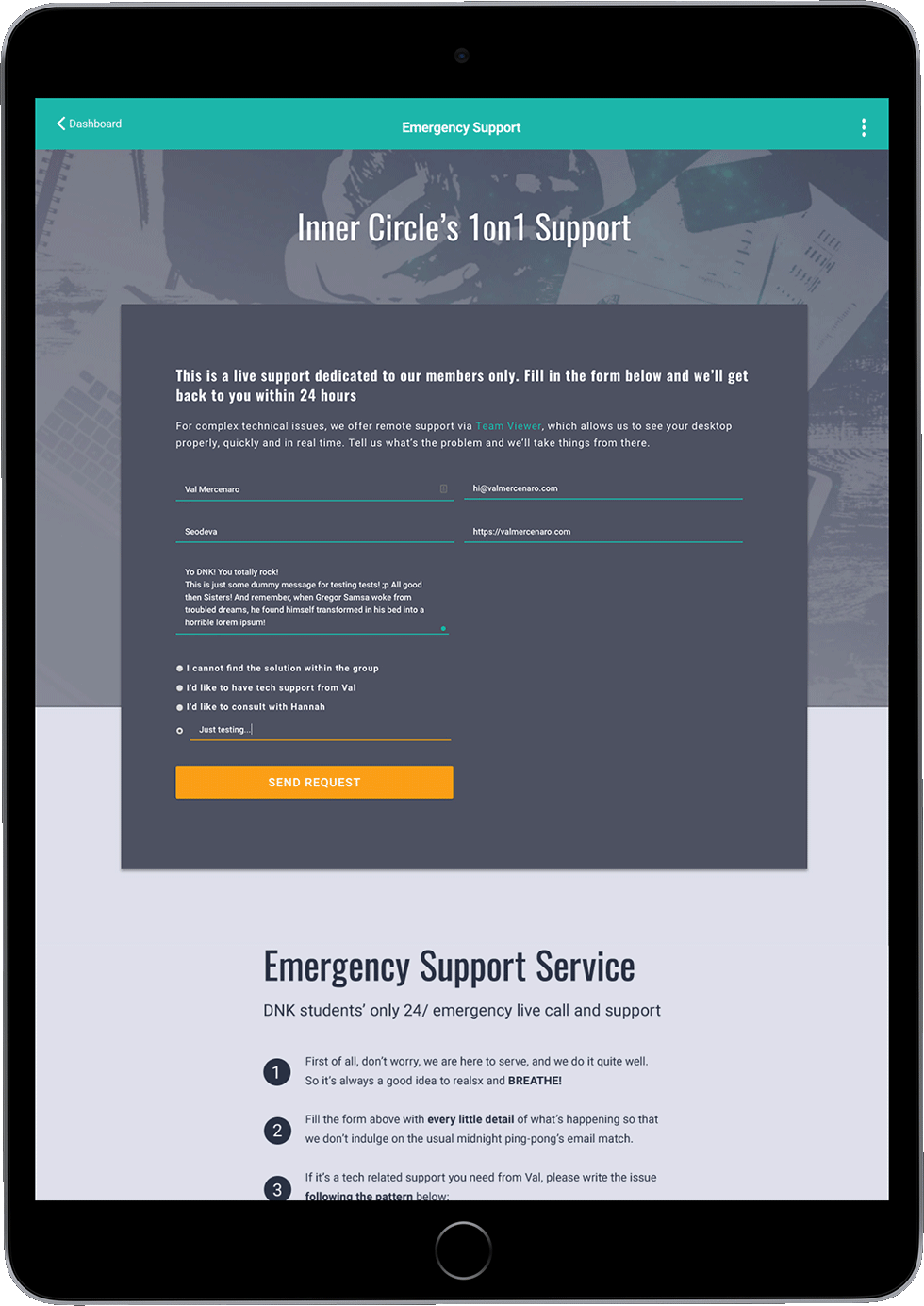 IOS ICON FOR RETINA DISPLAY
.Logo & Corporate Identity
We've chosen earthy, bold colors to represent the Digital Nomads adventures, while the logo holds on to the depth and techy feeling of Material Design elements.
Despite printing and stationery graphic is not apparently related to UX strategy, I believe that customer loyalty is totally related to it. We created a sense of belonging second to none.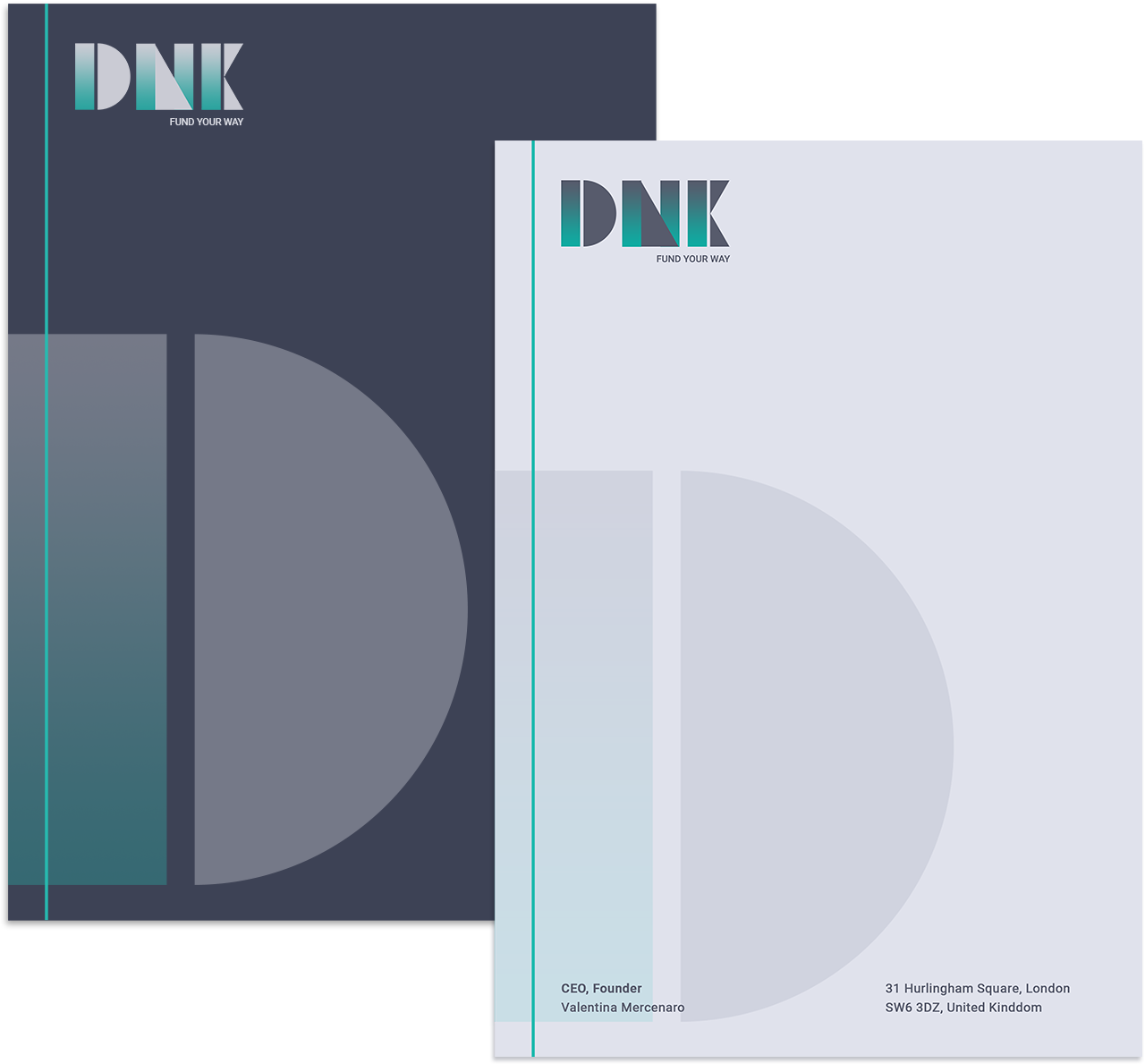 LETTERHEAD FRONT & BACK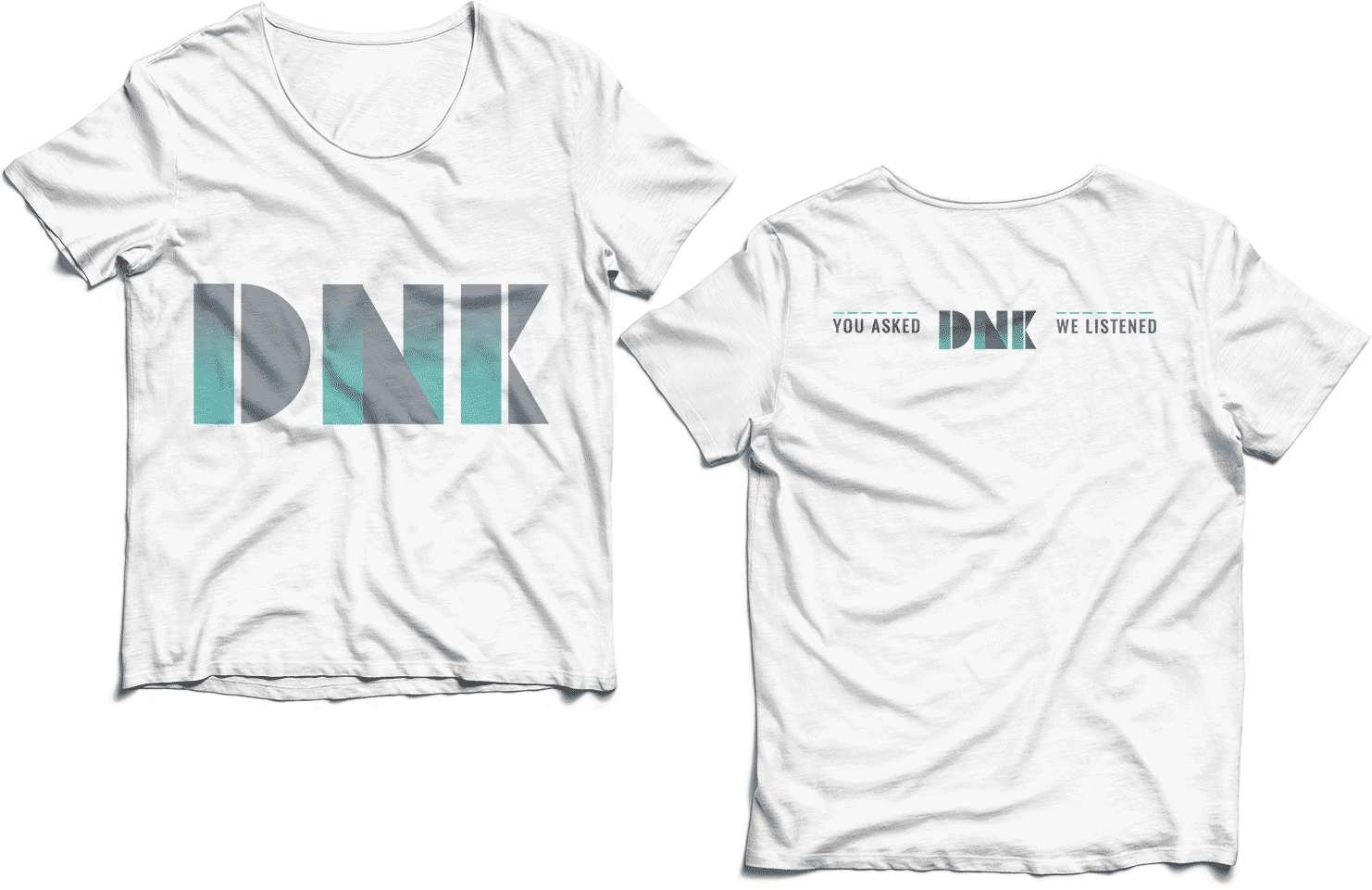 SHAMELESS SKETCH OF LOGO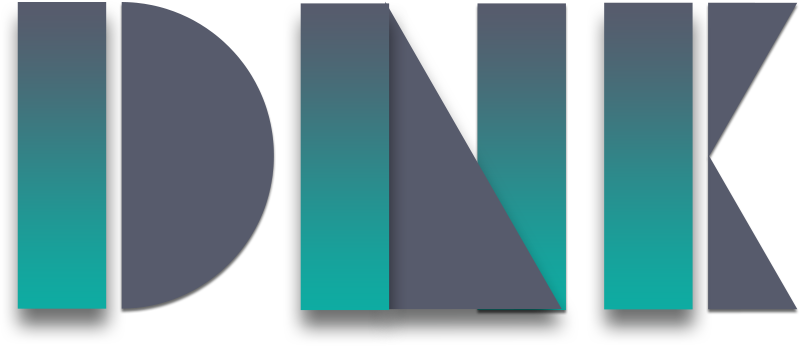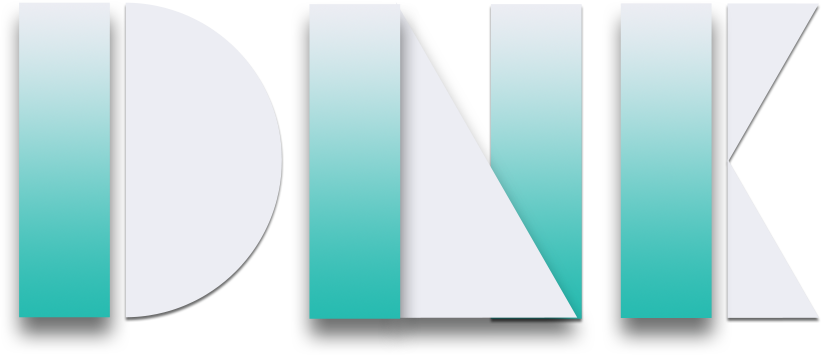 RETINA DISPLAY FAVICON
The Outcome
Ultimately, results speak for themselves
I have absolutely loved working with Digital Nomad Kit to help create and launch my landing page. Valentina is an incredibly talented web designer, and always went above and beyond what we requested. Our site is absolutely beautiful, and I am so impressed with how she captured our brand with her simple and beautiful design. Beyond her professional skills, she is an absolute gem to work with. She kind, considerate, and always gets back to you in a timely manner. I can't wait to work with her again on my next project!

– Katherine Pike, Social Media Revenue Strategist
This is the best group/course/learning platform I've ever joined, hands down. Hannah and Val are really crushing it! Awesome content, crazy, lovely peeps and helpful advice whenever you need it.

– Julia Albers, VA
DNK is super dope. The one place which I think everyone needs to be in 2017 IS here. Don't think once to trust this tribe. It has got "THAT" vibe eh…

– Manish Banthia, VA
This experience was absolutely great. Hannah and Val are great people and they are really good in what they are doing. The content and the tasks seem to be simple but were powerful and so helpful in changing your mindset. You also meet lovely people and get helpful advice whenever you need it. Thank you so much!
– Nadine Hoepfner, VA
I feel I have been lead to this challenge and this community at the right time to help shape my future.

– Lori Fernandez, Virtual Assistant
I took the VA challenge and although I work in SMM, it proved to be one of the most intensive and valuable workshops I have taken online and it has made a huge shift in my mindset and eventually brought in great results for my business. It should ideally be renamed as a masterclass because the things you will take back with you are priceless. Hannah is a rockstar mentor, she is full of energy and always brimming with ideas. Her and Val's passion towards helping other entrepreneurs establish themselves and stand out in the online world is praise-worthy. Thank you Hannah and team DNK!

– Ankita Sonawane, Entrepreneur/Consultant
DNK is awesome! Great mentors and a great community. It is all about doing what we can to help each other succeed, and having fun doing it.

– Jack Hamm, Virtual Assistant
Firstly, I have to shout out a big thank you to Hannah & Valentina! You changed my life like in no time. If somebody wants a change but don´t know where to start, Hannah & Val will help as well as the other people. It´s like a small family and friend zone but also very professional. Join and figure out what it will change in your life. You're welcome to our family!

– Sabrina Hilburger, Virtual Assistant
Since I met Hannah, I got so much motivation and I really stopped procrastinating and started to make changes in my life! The Inner Circle I joined is a fantastic place created by Hannah and Valentina, very high skilled people, dedicated to what and how they teach us. Professional, motivational, inspiring.

– Lola Flora, Virtual Assistant
Hannah and Val's online training for aspiring online entrepreneurs is the only thing you need when you want to kickstart your business and get serious about your personal and professional goals. The one-of-a-kind enthusiasm and the devotion for the work they are doing inspires all of their students and are the main reasons – apart from their motivating and sincere nature – why the community devoted itself to the Digital Nomad Kit. If you are unsure: Don't be and just get going! Start with the free 5-day-challenge and join the inner circle after that. It will be worth the time, money and effort in many ways than one.

– Monika Rabensteiner, Virtual Assistant
In only a few short months of becoming a part of this community, my confidence, clarity, goals and successes have grown vastly! This has led me from an online lifestyle where I was barely getting by….. to where I am now…. completely thriving and loving life!

– Christine Eli, Virtual Assistant
In only a few short months of becoming a part of this community, my confidence, clarity, goals and successes have grown vastly! This has led me from an online lifestyle where I was barely getting by….. to where I am now…. completely thriving and loving life!

– Charlotte Archer, Virtual Assistant
Thanks to Hannah and Val for the 5 Day VA Challenge. It was informative, helpful, easy to follow and fun even though you made me push a few boundaries. I would definitely recommend it to anyone who was starting their VA or journey, or those who like me needed to jumpstart their business.

– Charlotte Archer, Virtual Assistant
Hannah and Val put together a fantastic challenge. I followed their exact advice and put the work in, which gave me 2 clients, 1 mentor with 2 successful 6 figure businesses, 2 potential clients and multiple friends within 2 weeks. The steps are simple but extremely powerful and the group is a great resource as well…
– Jennifer Schlueter, Virtual Assistant
.Overall Takeaways
Be Inspired
Working as Lead Ux Designer within an environment of particularly driven and inspired people can't be nothing but extraordinary.
Follow The Process
In design, just as in life, The Process is what really counts…
Test, Improve, Grow
…oh, and KPIs! They do count. A lot. Here's some sexy numbers:
Overall percentage of visitors leaving the site (hint: low)
Conversion rate improved by 7% on the main product's landing page
Stunning percentage of visitors who came back via their mobile device